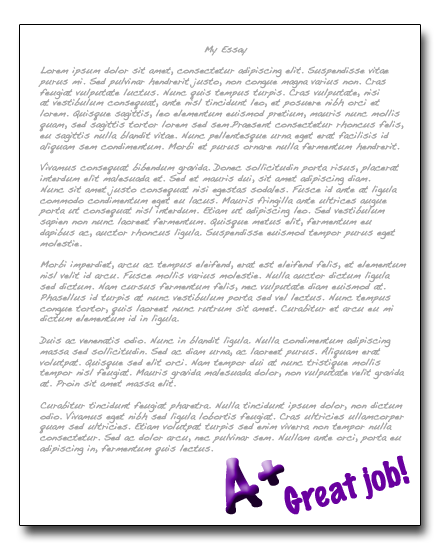 Convenient Online Tutoring
Your schedule is busy; your student's schedule is busy. With such fast-paced lives, online services are the practical, efficient, and convenient solution to your family's needs. You don't have to figure out how to squeeze in one more destination. Online services provide a schedule that meets your family's schedule. Students receive instruction during their normal study hours, without disrupting your day.
Tutoring specifically tailored to your student
Every student learns in a different way because each student is different. Theresa determines what teaching methods work best for your student based on your student's learning styles. This personalized, one-on-one instruction increases the student's retention, which improves grades and confidence. Working together, this tailored approached can be applied to all classes, which means your student doesn't need to get comfortable with a new tutor for every subject. Theresa tutors All Subjects, which means she can stay with your student from class to class, year to year. This versatility helps develop a deeper understanding of the student's abilities, making learning faster and easier for the student.
Specializes in SAT and Test Prep
Theresa has prepared students for AP exams, the SAT, ACT, and other standardized tests. Many students go into these formal tests unprepared and just hope that taking them multiple times will increase their scores. Not only does this method cost time and money, but it can be nerve-racking! Preparing students for these tests includes understanding time management, improving study skills, and tackling material. As an instructor of SAT/ACT prep classes (both one-on-one and small-group), Theresa has taught students how to succeed on all tests.
College Planning and Education Consulting
Choosing and attending college is more than just having good grades and great test scores. Theresa can help you choose the right school for your student and prepare a college resume. Getting into college is now a very in-depth process, and Theresa can guide you and your student. From creating a list of schools to managing application timelines, the goal is to provide a positive, successful experience for students and their families. Determine which college is right by examining academic programs, living arrangements, extracurricular activities, campus location and size, and financial aid opportunities. Theresa can help you through the whole process step-by-step.